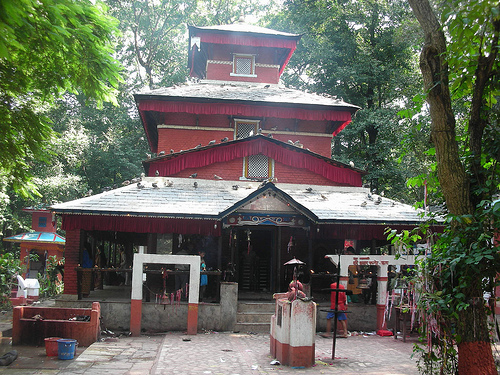 Baglung, located in the western part of country, resembles like Nepal in country map. Geographically it stretches east-west. It is 72 km drive west from the country's tourist city Pokhara. Popularly known as a district of suspension bridges, it features many other unique and important natural and cultural aspects. It is surrounded by Prabat, Maygdi, Gulmi, Pyuthan, Rolpa and Rukum districts.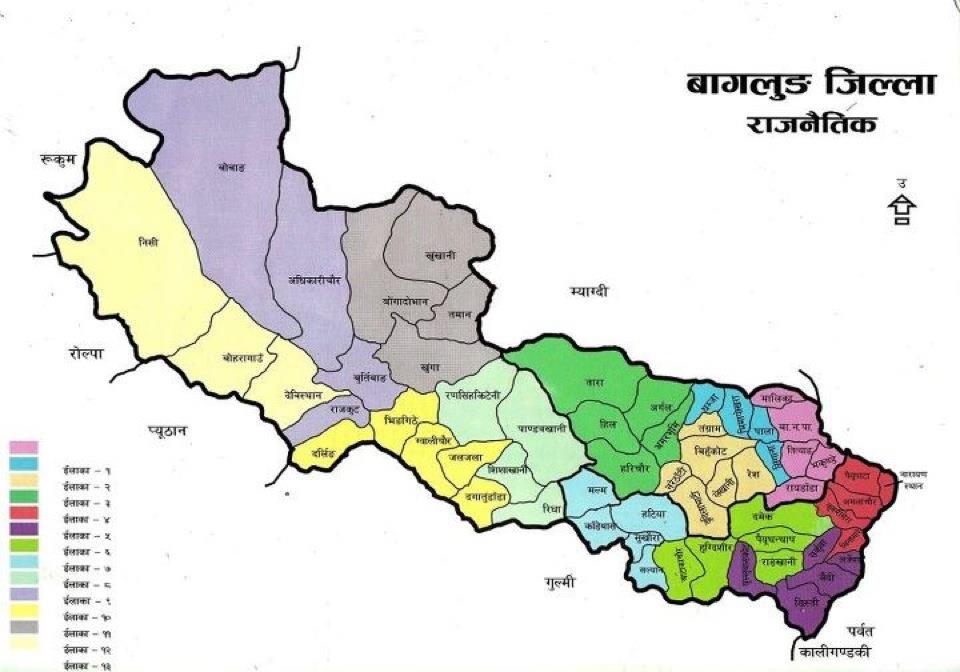 Baglung is a district of historical importance. Galkot, one of twenty two states of historic Nepal during the early Shah dynasty, is located in the centre of the district. Still, there situates a late king's palace in Harichaur, Galkot. Now, the mid-hilly highway runs across the whole district linking many VDCs to its headquarters and many other cities and capital of the country itself. It is believed that this latest development of transportation is going to contribute in the economy.
From the touristic perspective, only one country's hunting reservation area "Dhorpatan Hunting Reservation Area" lies in the far-west of the district. The reservation is annually visited by hundreds of foreign hunters. Besides, there are many beautiful scenes and sights to visit. Ghumte is one of the attractions among many other attractions in the district.
Now, the district is featured as one of the richest region in Rural Hydro-electricity projects due to which most of the villages are lit with lights whereas the country is doomed to surpass 14 hours power cut in winter and autumn season. District inhibited by different castes and ethnic groups represents social harmony and mutual respect among each other. In the latest, most of the VDCs are connected with motorable roads where Mid-hilly Highway goes through headquarter of district to Burtibang, the remote part of district.
Baglung Kalika temple is one of the famous holy shrines where thousands of devotees from the different parts of the country come to observe cultural fairs and worship in Chaitra Astami Parva. Also a big festival of the country called Chaite Dashain festival is observed vehemently in the district. Folk songs are very much famous which are sung in repartee tradition. Jhyaure (a kind of repartee singing pattern) culture is still in practice where boys and girls sit to sing in various cultural occasions. Likewise, Volleyball is famous in the district where every individual is fan of this sporting culture.