Machine Readable Form fill Up Campaign
Baglung Sewa Samaj, Canada launched a community outreach program. As a community organization established to serve people and their immediate needs, the organization realized that one of the best ways to serve community members is to reach them. We researched the need of members; large number of members of Nepalese origin were in a dire need of hands-on support in filling out the computerized Machine Readable Form (MRP). This is not a difficult task elsewhere except North America because this form is easily fillable and printable but this has come to be unfriendly to Nepalese diaspora living here in Canada. It is because the availability of A4 size paper is not friendly. The form printed in letter size paper is not accepted by the passport department because of specific requirement.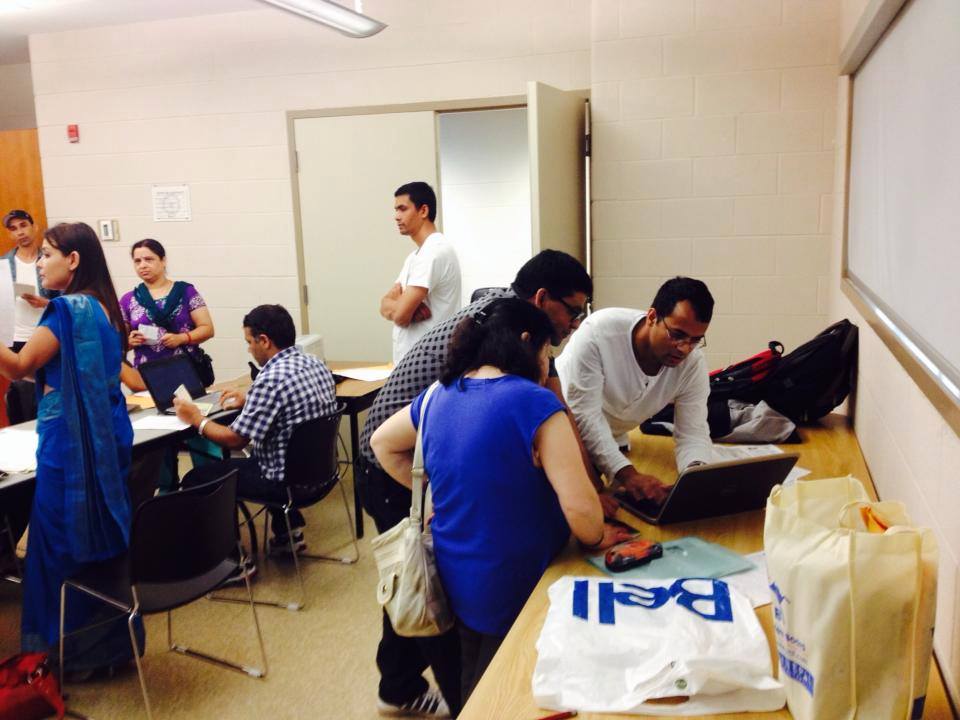 Since April 2014, we have been helping people fill out the forms. We organized 3 camps in Wellesley, Toronto and coordinated a program jointly organized and facilitated by NRN-Canada and Embassy of Nepal, Ottawa. This program was extremely successful where more than 30 members of the community came out to receive service.
This outreach program will continue until people have a need to fill the form. This has not helped us to help them in their need, it has been truly beneficial for us to raise fund to support Scholarship program, build up network with people and spread words of our commitment to social work.
We have been able to reach British Columbia, Alberta and different cities in great Toronto to help people in their needs.