April 7, Toronto, Baglung Sewa Samaj Canada has decided to hold its third Nepal Canada Volleyball Championship on June 30, 2019, on Scarborough. The organization has been organizing North America wide Volleyball Tournament on the occasion of Canada Day Celebration.
This year, organization has decided to invite a versatile singer/artist Thanishwor Gautam to perform the Charitable Musical Night followed by the event. Ten teams are expected to participate in which there will be 2 teams from USA.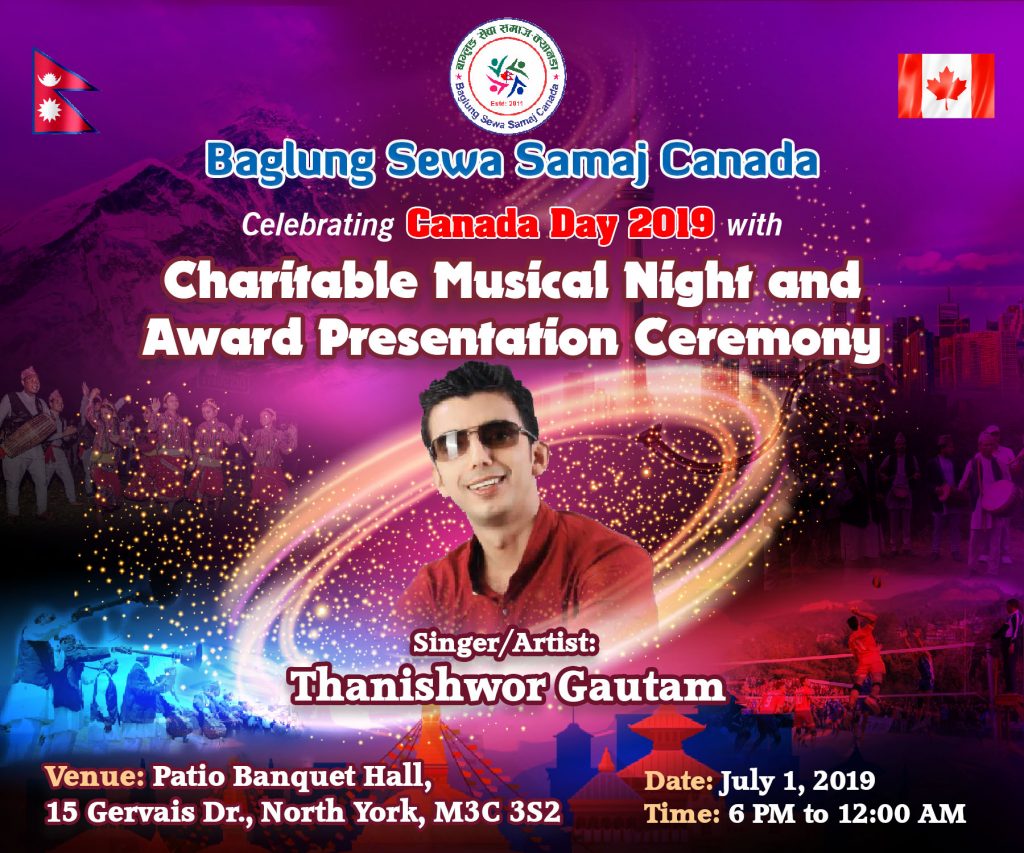 Preparation for the tournament has been commenced.